When visiting Tenerife don't miss the chance to see one of its most famous geographical wonders.  A trip to the stunning cliffs of Los Gigantes is a must if you enjoy spectacular views. Located in the south-west of Tenerife, it forms an iconic part of the southern coastline. Plan a fun trip to the beach and discover one of the best family-friendly beaches in Tenerife south.
BEACH: Los Gigantes, Tenerife 
WHERE: In the town of Los Gigantes on the south-west coast of Tenerife, just a short walk from the harbour. 
WHY: If you are in search of breathtaking views, tranquil waters and a fun, family-friendly environment then Los Gigantes is your beach. Grab a towel and head to the town of Los Gigantes. Just a short walk from the harbour you will find a small stretch of sand and gentle turquoise waters, perfect for a day of relaxation. It is the only sandy beach in the town which is one of the many reasons why locals love it. However, despite this, it rarely gets overcrowded which is why it has made its way onto our Tenerife beaches hotlist. In addition to providing a relaxing escape, this beach offers: 
One of the best views available of the Los Gigantes cliffs
Sun loungers and parasols for hire
Toilets
Parking close by
An urban setting in the centre of the town
Easy access on foot from the town
Close to key attractions such as Siam Park and the Tenerife South Airport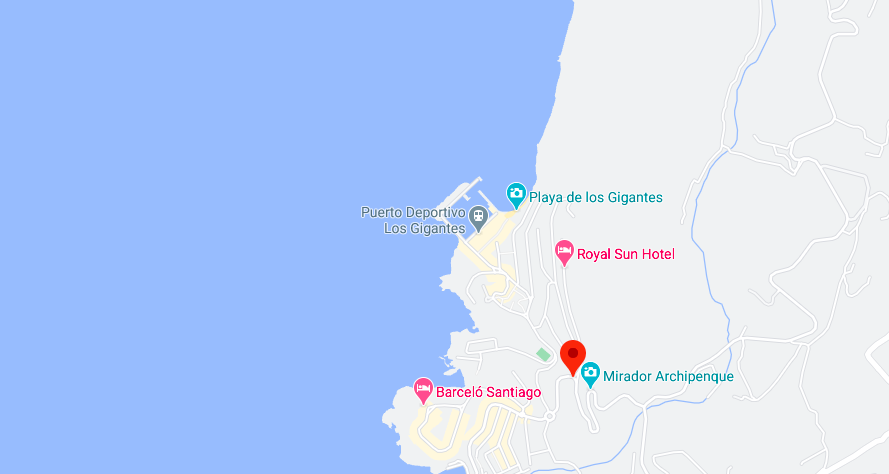 HOW: Head south on the TF1 until you reach exit 87. Take the TF-46 until you reach a roundabout. At the roundabout take the third exit. At the second roundabout, take the exit onto the TF-47. Continue on the TF-47 until you reach the TF-454 which leads you into the town.

SHADE OF THE SEA: Tibetan Turquoise
SHADE OF THE SAND: Mouse Brown