Los Gigantes Properties are proud to support Canary Green.
Recently, we linked with Canary Green and became a member of their High Five Club. We are delighted to be one of the many companies who have pledged to award this non-profit organisation with €1,000 a year, for five years.
Based in Tenerife, Canary Green is a dedicated, English-speaking team led by founder John Dale Beckley. The company strive to educate and raise awareness on sustainable tourism across the Canary Islands.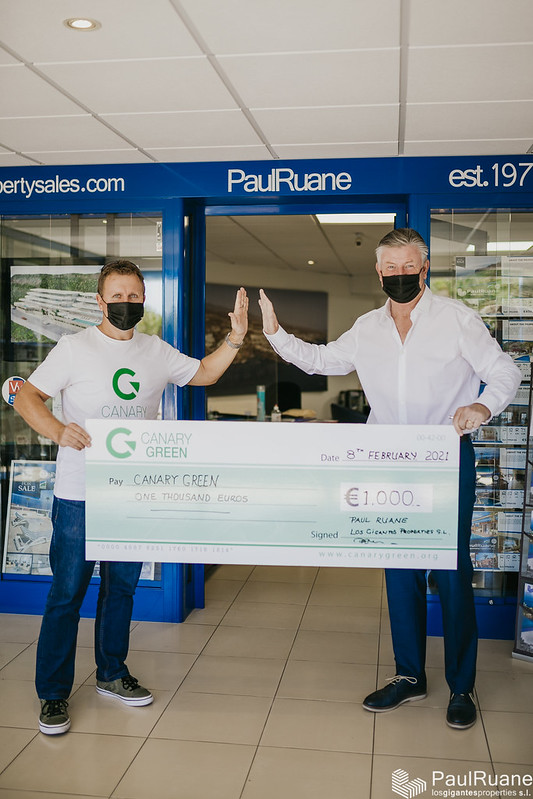 Canary Green's mission is: 'We are committed to a sustainable future.'
There is no time like the present to address the future, and sustainability is the word on everybody's lips right now.
Over the past few years, the threat of climate change has made a dramatic impact on the decisions each of us make on a daily basis. Attributable increasing, shocking media coverage and undeniable harsh facts, we have all become more economically aware.
Trends such as 'plogging,' hydro cars and 'meat free Mondays' have taken the world by storm, and are only gathering momentum.
The Canary Green team have explored a number of these trends, showcasing a sprinkling of the splendor that lies on our doorstep here in Tenerife.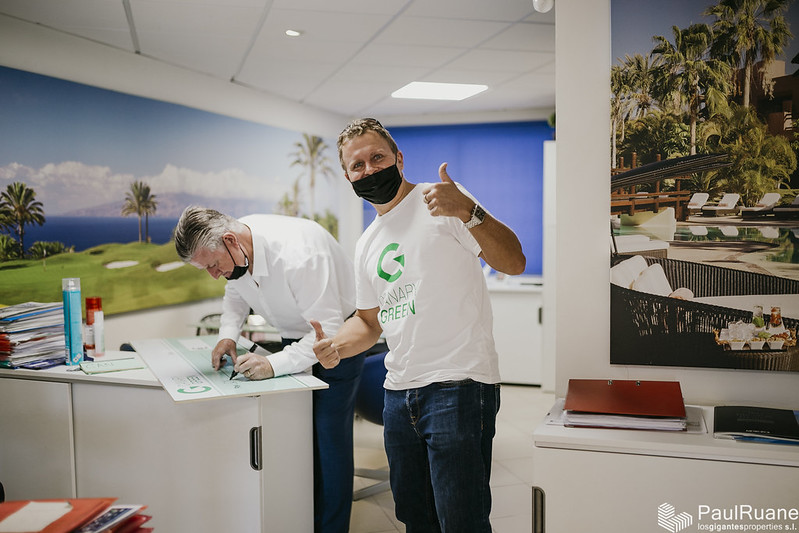 Sustainability doesn't have to start and end within the sanction of our individual homes. In order to further our understanding of sustainability, we must think outside the box. 16 million tourists visit the Canary Islands every year. How many of us consider sustainability when travelling abroad? 
The preservation of our precious local communities – both home and away – is of paramount importance, and this urgency is something we are all responsible for. It ultimately starts with respect; respect for the environment, respect for traditions, and respect for culture.
Respect is born from understanding.
Understanding is born from education.
Immersing oneself in the culture of our holiday destination is both rewarding and enriching.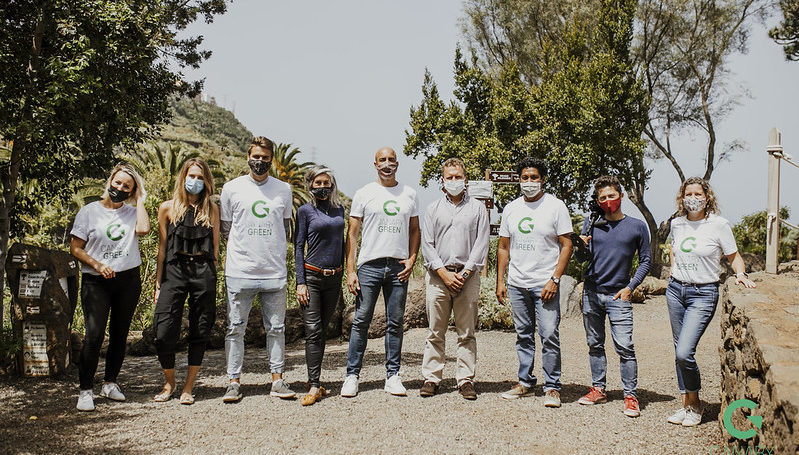 Simple swaps such as steering clear of fast food chains in favour of an independent restaurant serving up locally sourced fish can go a long way. These little gestures help to cement a bond between local communities and tourists. The gift of supporting these small businesses is a prime example of giving something back.
Canary Green work alongside local businesses and communities to celebrate and promote their hard work and devotion. Their humble, unsung efforts keep our islands shining, and the spotlight shone by Canary Green has really highlighted the beating heart of Tenerife.
'We want to improve the environmental well being of the Canary Islands community and in turn create a positive worldwide impact' – John Dale Beckley
Canary Green share their sustainable discoveries from across the island through their various vibrant media channels.  From horse rescue sanctuaries and eco-friendly whale watching, to vegan brunches infused by local flavors and ingredients and stunning restaurants decorated with recycled materials – Tenerife is taking massive strides in the name of sustainability.
To find out more about sustainable tourism in the Canary islands visit www.CanaryGreen.com to donate to Canary Green visit https://www.canarygreen.org/contribution/